Microsoft has announced a new 10-year partnership with Nvidia that will see PC games made by Bethesda and Xbox Game Studios make their way to Nvidia's GeForce Now cloud gaming service. The first GeForce Now releases will include Gears 5, which is already available to play on the streaming service, as well as Deathloop, Grounded, and Pentiment, which will debut May 25.
Microsoft said it wanted to expand its gaming capabilities and "empower" users with the ability to play games on whatever device they want, whenever they want. This is a major departure from what we've seen with other large publishers, including Activision Blizzard, which removed its games from the platform due to alleged licensing and/or content distribution concerns.
Ironically, this means the current exile of Activision Blizzard games from the GeForce Now platform will be cut short, as Microsoft is keen on adding all of the previously removed games once the company finishes acquiring Activision Blizzard for $69 billion.
This new partnership with Nvidia will be an awesome deal for GeForce Now subscribers. The platform as a whole has struggled to attract many popular games from various publishers due to the aforementioned content distribution issues. The platform has acquired a relatively large sum of over 1,600 games, but it's still missing popular titles such as Jedi: Survivor, Hogwarts Legacy, Uncharted, Spider-Man: Remastered (and its sequel), Call of Duty, and more.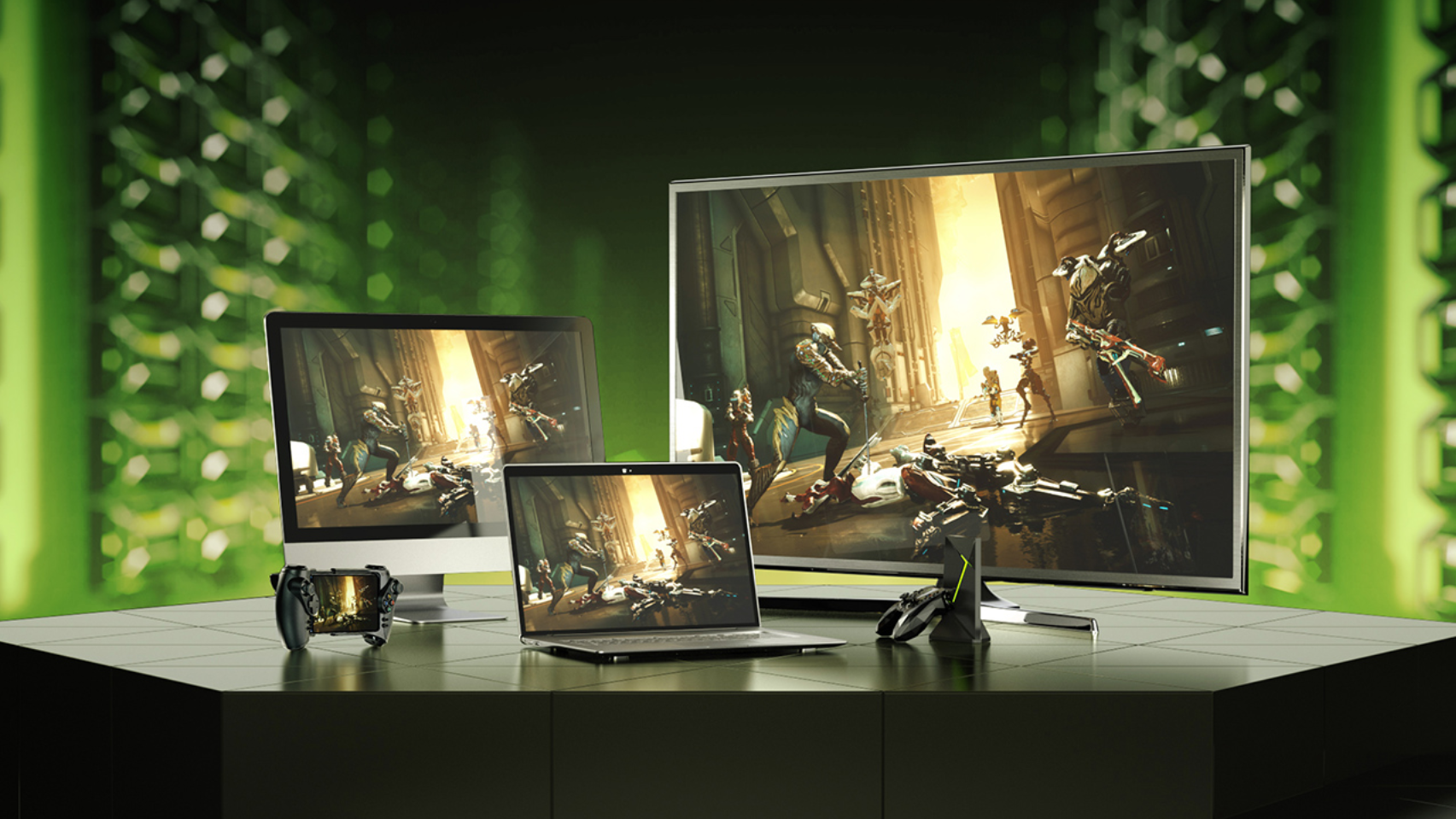 The new partnership, combined with Microsoft's acquisition of Activision Blizzard, will inject an abundance of games, old and new, onto the GeForce Now platform. These will include games such as Call of Duty Modern Warfare 2| Warzone 2.0, World of Warcraft, Diablo IV, StarCraft, Overwatch 2, Halo, and Forza Horizon. We'll also see Bethesda games, such as Elder Scrolls, Fallout, Redfall added, as well as Starfield (when it releases later this year).
Microsoft said it won't add its entire suite of games in one go; instead, they'll be added gradually as GeForce Now developers need time to optimize games to run on Nvidia's cloud servers. Microsoft also reported that initial versions of newly-added titles will only be supported on Steam and the Epic Game Store until Microsoft and Nvidia add support for the Microsoft store in the coming months.
Microsoft said this is just the first in a series of partnerships to get its games supported on a variety of cloud streaming services. In the future, Microsoft hopes to have its games supported on multiple streaming platforms, including Boosteriod, Ubitus, EE, and Nward.