Apple just announced macOS 'Sonoma' at WWWDC 2023, introducing us to the newest generation of Mac operating systems.
The new macOS brings a lot of new exciting features to Macs and offers a whole lot of customization options to spice up your set-up, but here are five of the most important updates and features to keep in mind.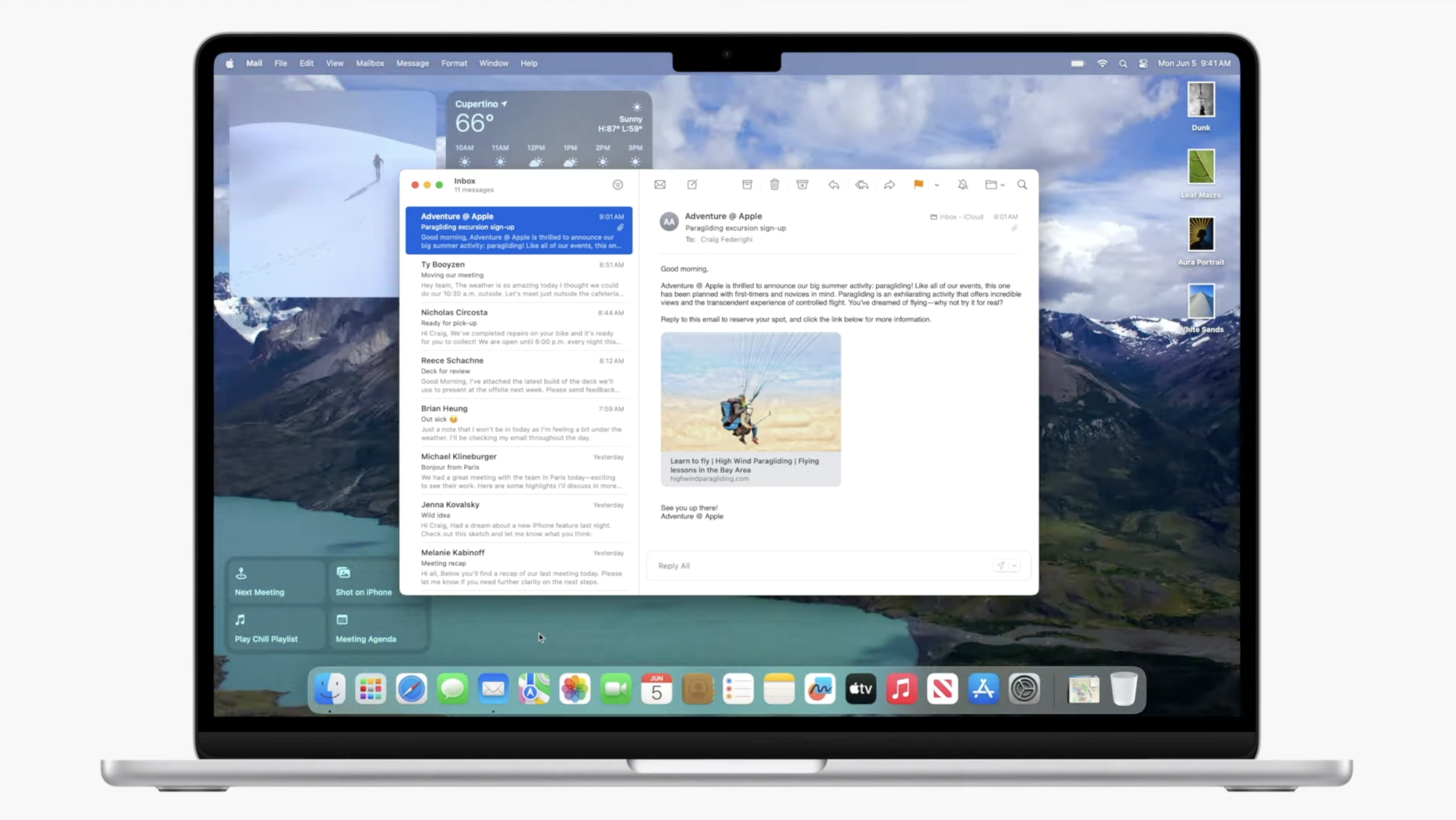 If you watched the keynote you'll know there was a pretty big emphasis on widgets in macOS Sonoma.
Widgets have become a big part of the average iPhone user's experience, so it's very exciting to see the widgets make the jump to macOS. You'll now be able to place widgets right on your desktop instead of tucked away in a dedicated panel, and they'll fade to the background when you open a new window. And, for those of us that need everything to fit the vibe of your setup, the widgets will – as they do on iPhone – match the color of your wallpaper.
I'm really excited to deck out my MacBook with new widgets and get organized in a fashionable, aesthetic way.
2. Game Mode on Sonoma

The development of the M-series chips has changed the way we think about gaming on Mac products, and Apple has doubled down on its effort to bring gaming to its products. The new macOS feature, 'Game Mode' will optimize your gaming performance and prioritize CPU and GPU performance to give you better framerates, lower audio latency with Airpods and better responsiveness when using Xbox and PS5 controllers.
Game Mode is probably the feature I am most excited for as someone who wants to play the bigger gaming titles without having to buy a new gaming console. That, and the fact the legendary game developer Hideo Kojima stole the show to reveal he will be bringing the director's cut of Death Stranding to macOS later this year. He also promised future Kojima Production games will be coming to Mac, so it could be a big year for gaming on Macs.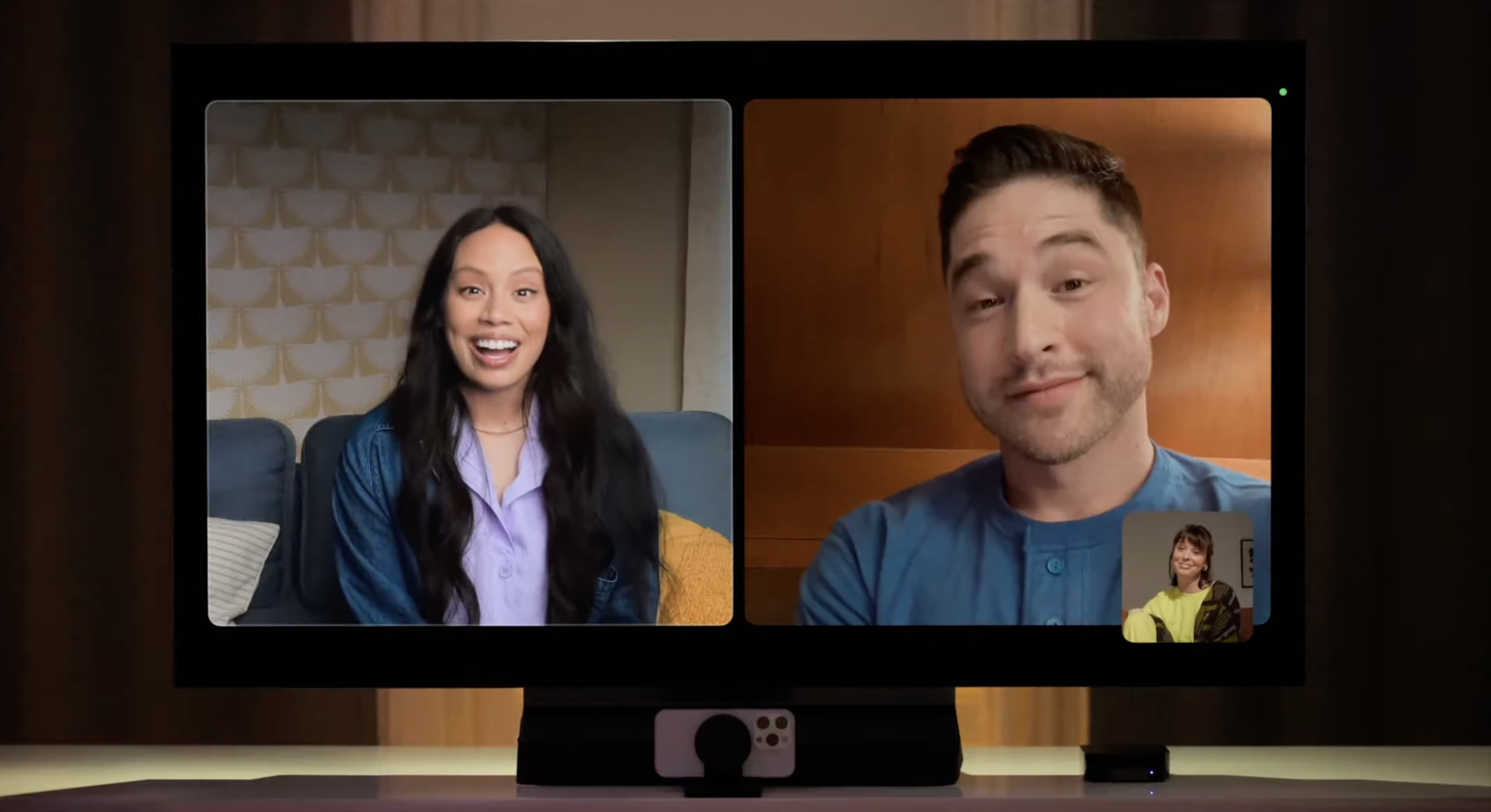 3. Video Conferencing
The new macOS update will make video conferencing a lot more interesting – and more interactive than ever before. With the new macOS Sonoma update, you can now have an overlay of yourself on top of your screen so you can be a lot more involved in your work presentation or casual catch-up with your friends.
If you use TikTok, picture the Greenscreen effect of the app that puts your face on top of whatever it is you might be talking about. You can walk and talk, and move in front of your content to point out specifics.
4. Improved Safari with profiles, password sharing, web app integration
Safari on macOS is getting a major update, finally pushing it forward with features commonly found on other popular browsers. Safari will now have profiles on macOS, so if you share a device with a friend or sibling, amongst family or just have a work and personal profile, you'll be able to keep everything separate and secure.
Private browning pages will now lock themselves and can be set to be password protected, and will now support password sharing so you can keep your sneaky searches or important web pages locked away.
5. Here's when it's out
The developer beta for the macOS Sonoma is available now through the Apple Developer Program and a public beta will be available through the Apple Beta Software Program next month.  The free full release is expected later this year.
I'm really excited to see how the new macOS spruces up my device and brings a fresh new feeling to my Macbook. It's like getting a whole new device!