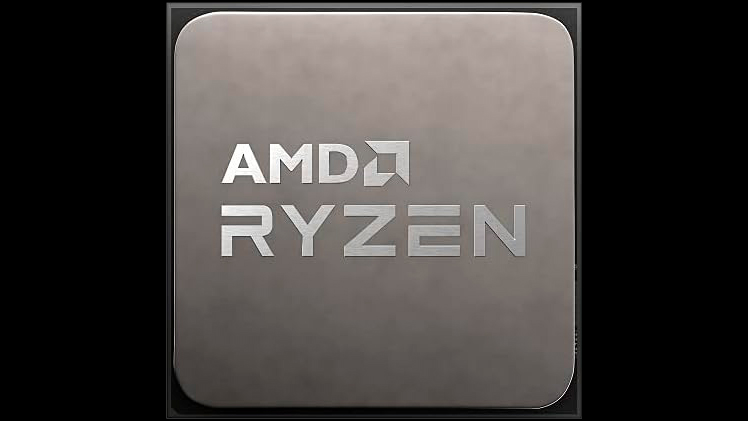 AMD's Zen 4 processors may compete with the best CPUs on the market. Nevertheless, the chipmaker hasn't moved on from Zen 3. As VideoCardz spotted, Gigabyte has listed an unannounced Zen 3 chip from the Ryzen 5000G (Cezanne) days.
The Ryzen 7 5700, which we haven't seen since last year, is an octa-core processor with 16 threads, a familiar configuration we've seen on the Ryzen 7 5700X (Vermeer) and Ryzen 7 5700G (Cezanne). However, according to Gigabyte's CPU support list, the Ryzen 7 5700 is more related to the latter, essentially turning it into a Ryzen 7 5700G without integrated graphics.
The Ryzen 7 5700 has a 3.7 GHz base clock and a 4.6 GHz boost clock. The chip's base clock is 100 MHz under the Ryzen 7 5700G. It shares the same 4MB L2 and 16MB L3 cache. Like the Ryzen 7 5700G, the non-G variant has a 65W TDP. Therefore, the unreleased processor is faster than the Ryzen 7 5700GE, the 35W more energy-efficient version of the Ryzen 7 5700G.
The Ryzen 7 5700 slots into the AM4 socket. Interestingly, the octa-core processor doesn't require new motherboard board firmware. It relies on the same firmware as the Ryzen 7 5700G and Ryzen 7 5700GE; however, AMD never announced the Ryzen 7 5700. It's uncertain when Gigabyte added the SKU to the list. Other motherboard manufacturers haven't listed the Ryzen 7 5700.
The Ryzen 7 5700 probably isn't a retail product. Nevertheless, OEM parts often show up on platforms like eBay, but they lack warranty. Given the specifications, we suspect it may be an SKU that's exclusive for OEMs to use in their pre-built systems. We've found a few PCs online that leverage the Ryzen 7 5700, such as this one from an Argentine retailer. With AMD fleshing its product portfolio with new Zen 4 parts, the chipmaker is likely getting rid of leftover Zen 3 silicon, and what better way to do so than to release another Ryzen chip, even if it lacks an iGPU?